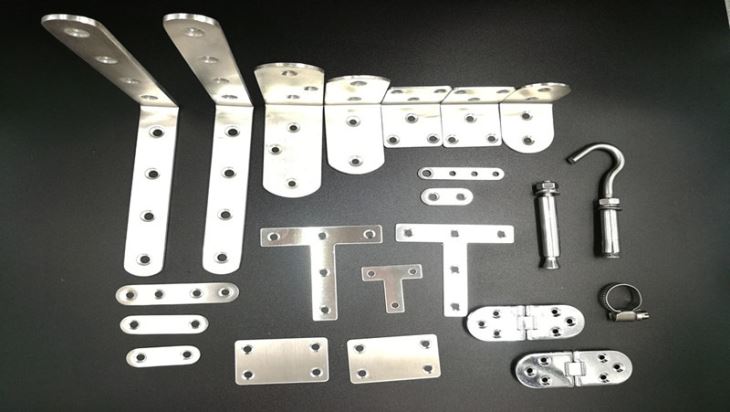 Add to Favorites
Share
Architectural Hardware,Washer and Nut
Payment

Origin

China Mainland

Minimum Order

1

Packing

Pieces
Product Detail






Architectural hardware is also a type of product we have developed, mainly stamping parts commonly used products, nuts, washer, bolts ,buliding hardware and other standard accessories and non-standard hardware accessories.

For standard parts, the production is relatively easy. Because the production technology is relatively mature, the production process is relatively fixed, the product precision and yield relatively high, have good quality and the required sales. As standard parts nuts, screws, washer models more numerous, so for some unprofessional buyers, we will provide professional guidance for customers to choose to adopt.

For non-standard hardware. We usually let the technology look at the product drawing first. For the product without the drawing only sample, we also make the drawing according to the customer's sample. We will give the professional guidance and the modification plan for the customer's uncertain size. Whether it is the development of new products, or the upgrading of the performance of old products, we will use our professional attitude to do our best to help our customers.

For stamping hardware, we have a perfect production line, can take over any stamping parts processing and design, as long as you contact us, we will give you a satisfactory product, any special-shaped products, we follow the first sample after the big goods production, Samples until the customer satisfaction, we will arrange production, ensure product quality and delivery.



5
YRS
Qingdao Terada Hardware Co.,Ltd
China
Favorites