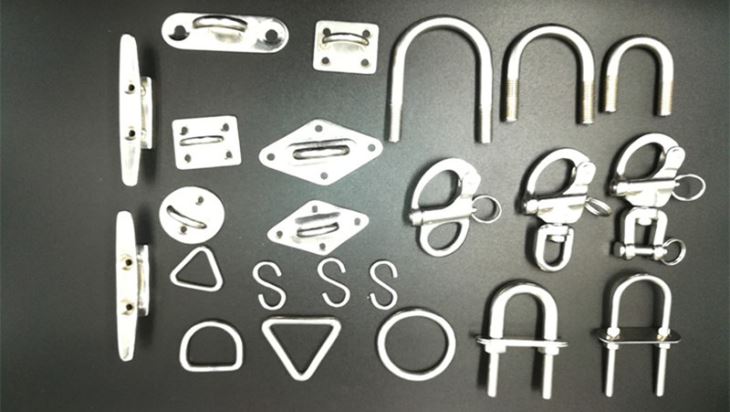 Add to Favorites
Share
Marine Hardware
Payment

Origin

China Mainland

Minimum Order

1

Packing

Pieces
Product Detail






Marine hardware is another series in Qingdao terada hardware. These products are mainly yacht accessories. Yacht accessories not only have high material requirements, the requirements of the surface treatment is also very harsh. Our yacht accessories are only high-strength stainless steel, to ensure that the workpiece can withstand the corrosion of seawater, driving in the ocean can also be smooth. For the surface, we use high-precision mirror polishing technology, after each product is cast, after six grinding and polishing, the last polishing technology using manual polishing, polished products such as bright mirror, but also cover every corner of the product, Let you feel delicate and shiny from all angles.




Stainless steel boat cleats cast stainless steel cleat for boat and balustrades design stainless steel round glass clamp fence spigot is our main marine hardware. Our annual main R & D and production of such products, the such products have more than ten years experiences.




We manufacture the standard marine hardware. We also manufacture the different specifications of customized. We offer a series of railing systems, riggings and marine products. Our stainless steel products have been developed from rigorous testing under the harshest of conditions. The competitive price and super quality are offered to you. Complete, long-term supply and large amount of goods are provided to meet you need. The arrival of the goods is fast. Our marine hardware is worthwhile to you. to be your best choice.









5
YRS
Qingdao Terada Hardware Co.,Ltd
China
Favorites